It didn't take long to load up, we said our heartfelt thanks and started north, through the Dartford Tunnel and on to Cambridge where we stayed with Hugh.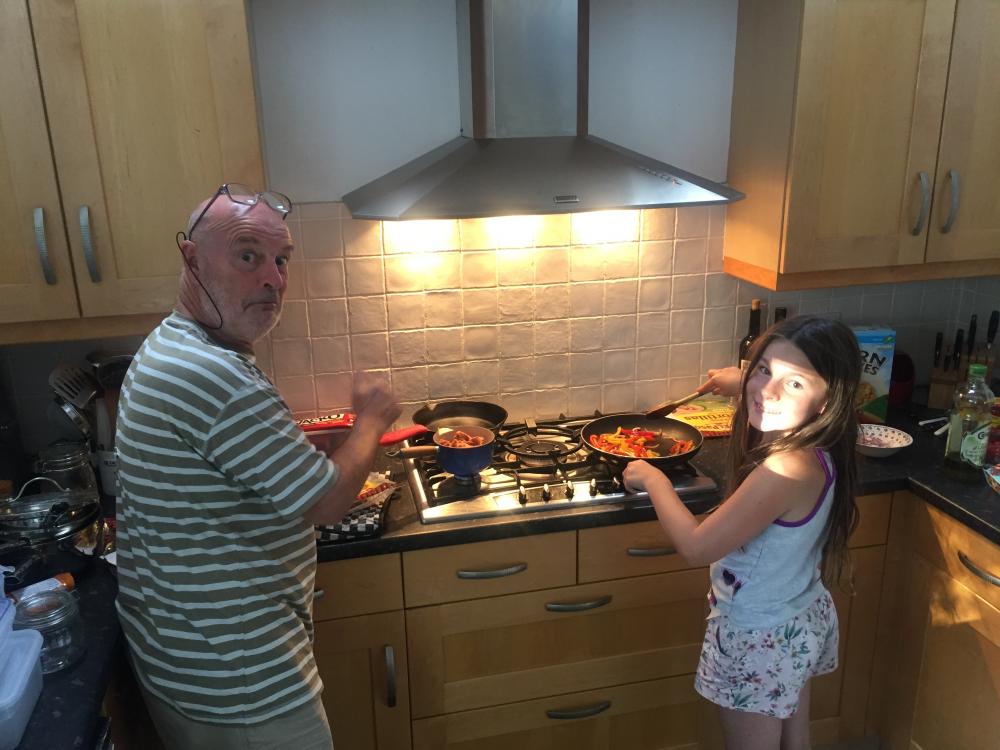 I had planned to travel on to Glasgow the next day but found myself unable to, I was exhausted.  Hugh allowed us to remain for another night and the day after we eventually headed home to Glasgow and this wonderful sign in our neighbour's window: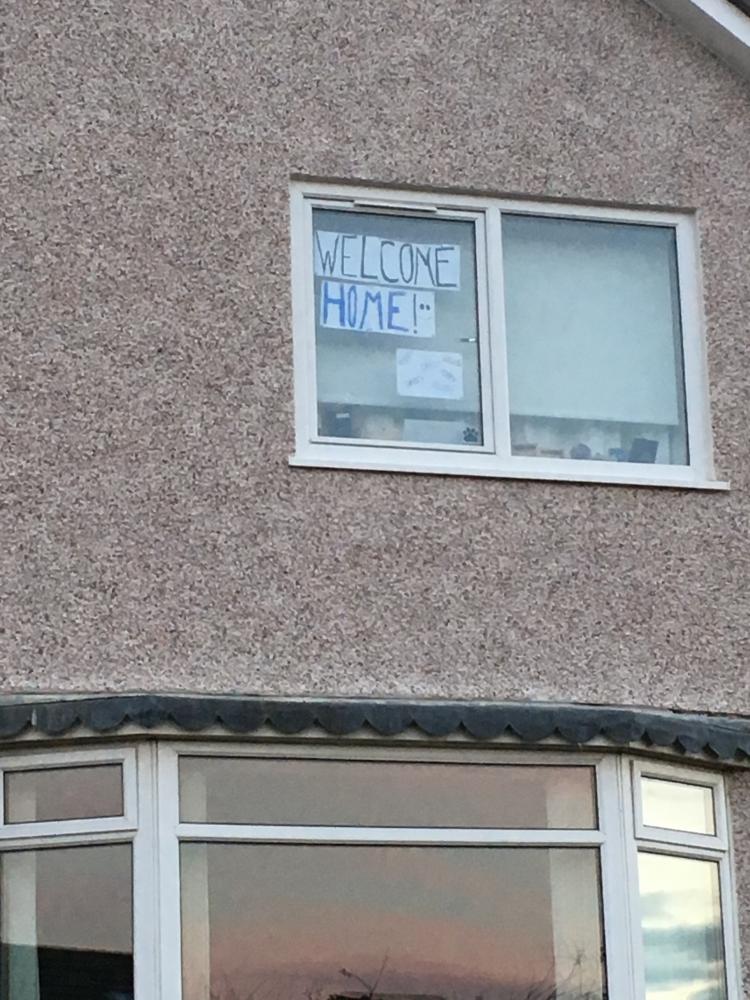 The Austin had carried us 2568 miles with a small wheel bearing and a puncture it's only failures. We'd used 2.8 litres of oil between the engine and gearbox and averaged 35mpg.
This will be our last trip long distance in an Austin Seven, as a family of 5, the girls will simply be too big next year and I will need to exhume the Twelve from hibernation!
Simon asked about spares and I will picture these, along with the tools, at some point in the near future. Thanks for staying with me, if you have read this far. I hope it encourages more to do similar - it was a huge amount of fun that we won't forget in a hurry.