Hello Paul,
I suspect that the methodology of attaching, tightening and doping linen is a subject not usually covered in motoring forums! 
I have used linen which is manufactured today to the British standard of the inter war period. it is attached to the structure by glueing, for which there is a dedicated adhesive, I chose not to use this on the car. I simply used the clear Nitrile Dope that was also used to paint the fabric with.
As you will see in the attached pictures a paper paternities was made for the linen, which was then laid out on a clean floor for marking up and cutting.
The cut linen is then offered up to the structure, trimmed and once the desired fit is achieved, all the edges are frayed, a relatively easy but tedious task of teasing out the fibres. On an aircraft linen tapes with frayed edges are used to strengthen edges and across ribs and stringers, I did not do so on Slippery.
The edges of the linen are then glued to the structure whilst pulling it as tight as possible. Once this is dry and secure the linen is thoroughly  wet with distilled deionised water, which as it dries shrinks the linen. then after it has dried repeat. 
At this point the linen is still not tight, but the first coat of Nitrile High Tautening Dope with 25% thinner is applied with a cut down brush (about 1" is perfect) used to work the dope into the linen. subsequent coats are not thinned and are applied until the dope has filled the weave. By this point of the processes the linen is drum tight.
on an aircraft, such as a Mosquito, the plywood skin is not normal covered in linen, Cotton Madapalin is the material of choice, but, for Slippery Annes her plywood skin areas I could see in the period pictures they had used linen on Slippery, so his is how I did it.
Irish Linen has excellent tensile strength, but has several disadvantages, particularly that it is damaged by UV, so she will need to have a coat of Silver Dope to protect it, which will be done with a Butyrate dope, Butyrate is less flammable than Nitrile, but not as effective at the other things described above, so the combination of materials is the way to do it.
Thats about it, there are modern heat shrink fabrics which require no dope which are easier, cheaper and fire proof,  but they just look wrong on period aircraft and on the odd occasions you see them, on fabric covered cars.
Regards, Mark.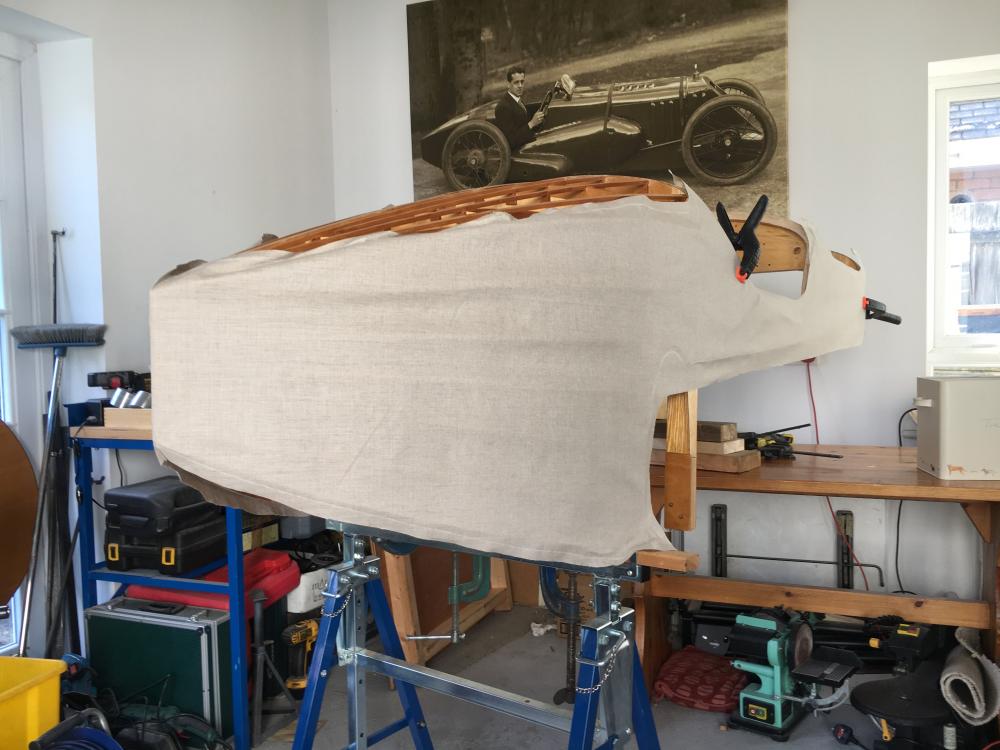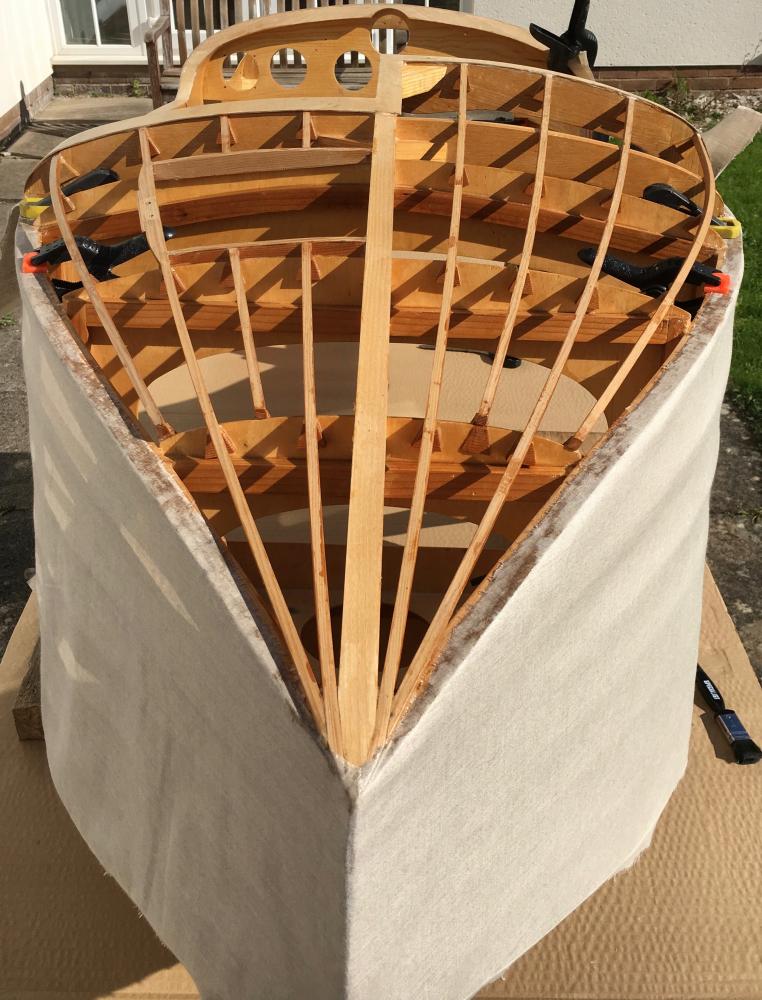 5306D90C-7E0B-4F35-9B63-412C552CB55C.jpg
(Size: 299.41 KB / Downloads: 529)

D7443F4E-8D47-49D9-8C1D-7076FC5BC541.jpg
(Size: 189.7 KB / Downloads: 530)