The rebuild of my 1936 Two Seater (Opal) is progressing very slowly, mainly due to lack of space I'm limiting myself to removing small sub assemblies for refurbishing and putting aside for when I have the space to remove the body to enable me to tackle the chassis.
My latest "mini project" is the steering gear.
If I am correct, I may have an example of a problem which I read about in the green book, I think the incorrect steering arm has been fitted and the drag link tube has been "modified" in order to make it clear the chassis.
As I am a beginner in the world of Sevens I would be grateful if somebody would confirm that this steering arm is not the correct one for a low frame model? It was pointing up when bolted to the hub assembly.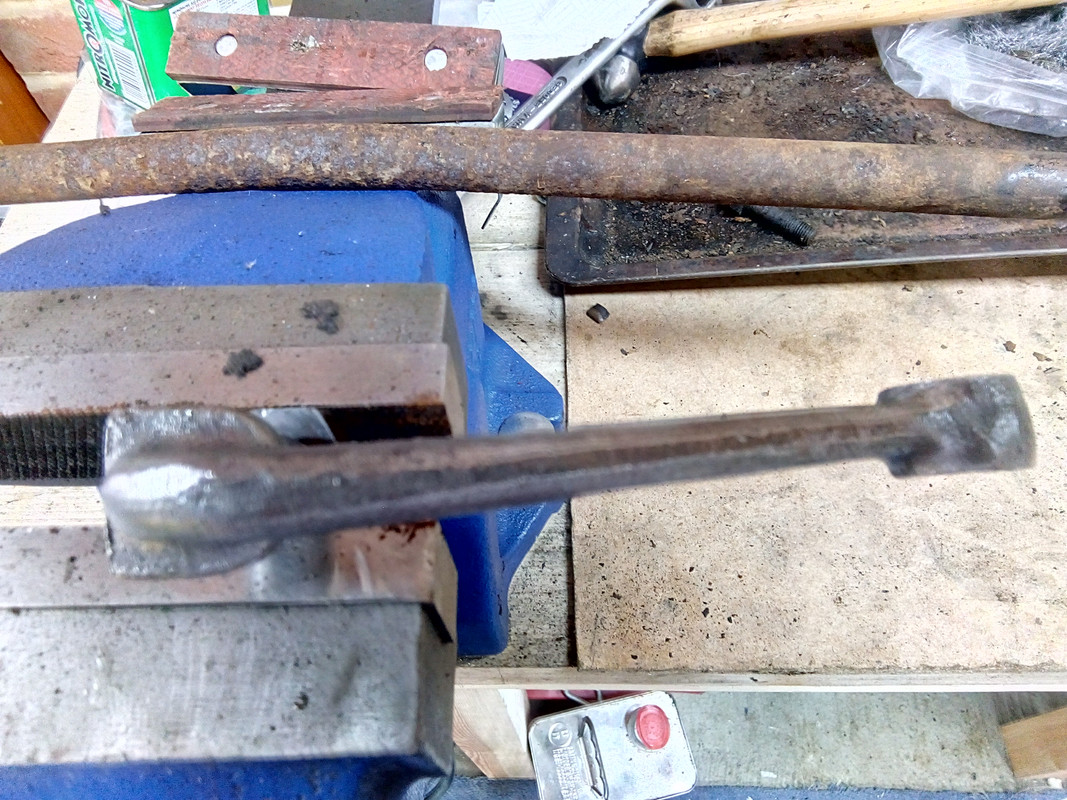 And that the drag link tube should be straight?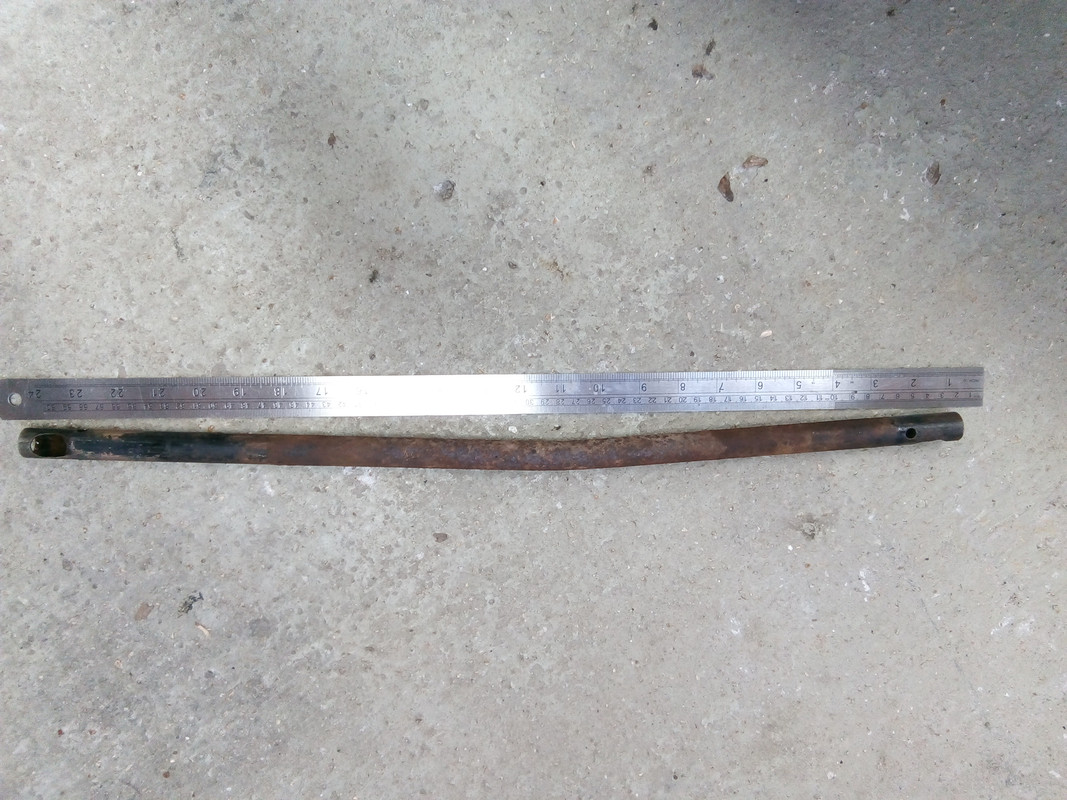 There is damage to the drag link tube which I suspect is the reason it was bent in the first place.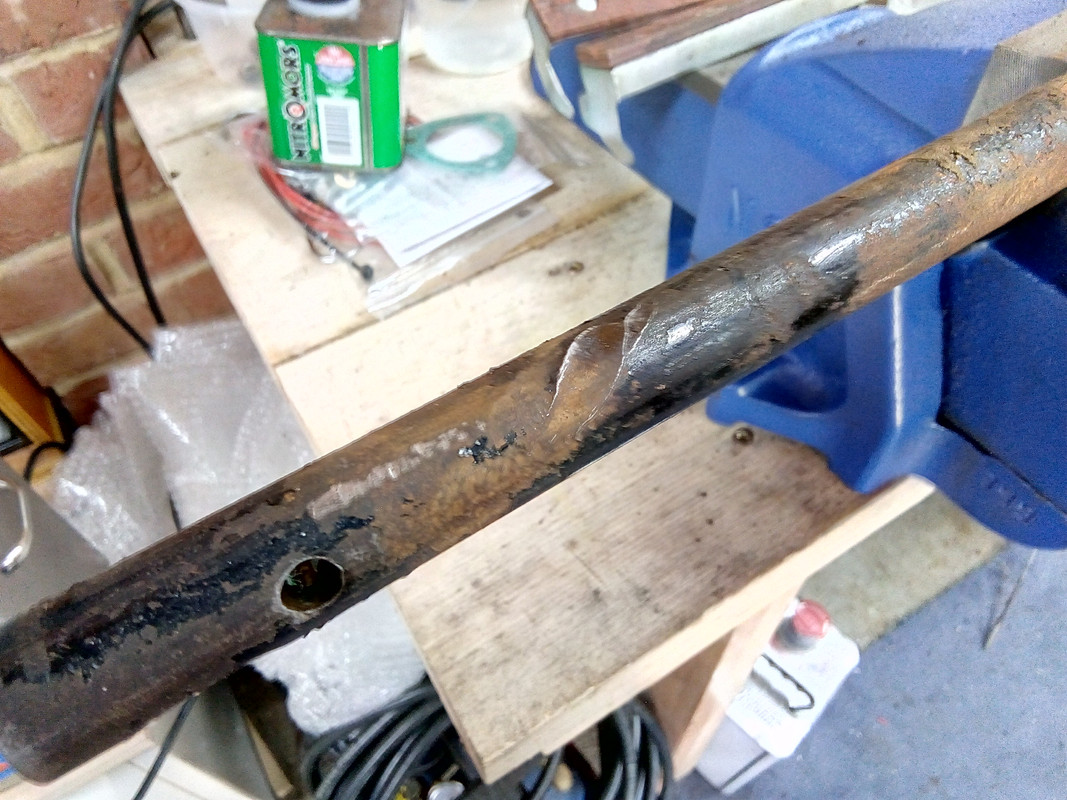 I suspect I can correct the bend in the tube but guess I will be looking for a servicable low frame steering arm?
I am also a bit concerned that the steering drop arm has been twisted, I haven't yet removed the steering box but it looks like the axis of the drag link ball pin is not parrallel to the axis of the drop arm shaft, I guess it's possible that the tube was bent in situ and as a result the drop arm has been deformed at the same time. If this is the case is it possible to straighten the drop arm safely?
I would be very grateful for any advice or comments.
Many thanks,    Phil.