Some months ago I asked a question about light flywheels and Terry G posted some useful pictures that got my mind humming.
Many light flywheel approaches use modern clutches but I wanted to stick with an Austin clutch. I therefore lightened a late flywheel to a disc and set off to make an extended, light clutch cover.
The net result was that I bought a hefty lump of 6082 aluminium and started making swarf. This " picture essay" shows how I did it.
First thing was mark out the centre and work out how I was going to mount it on a lathe faceplate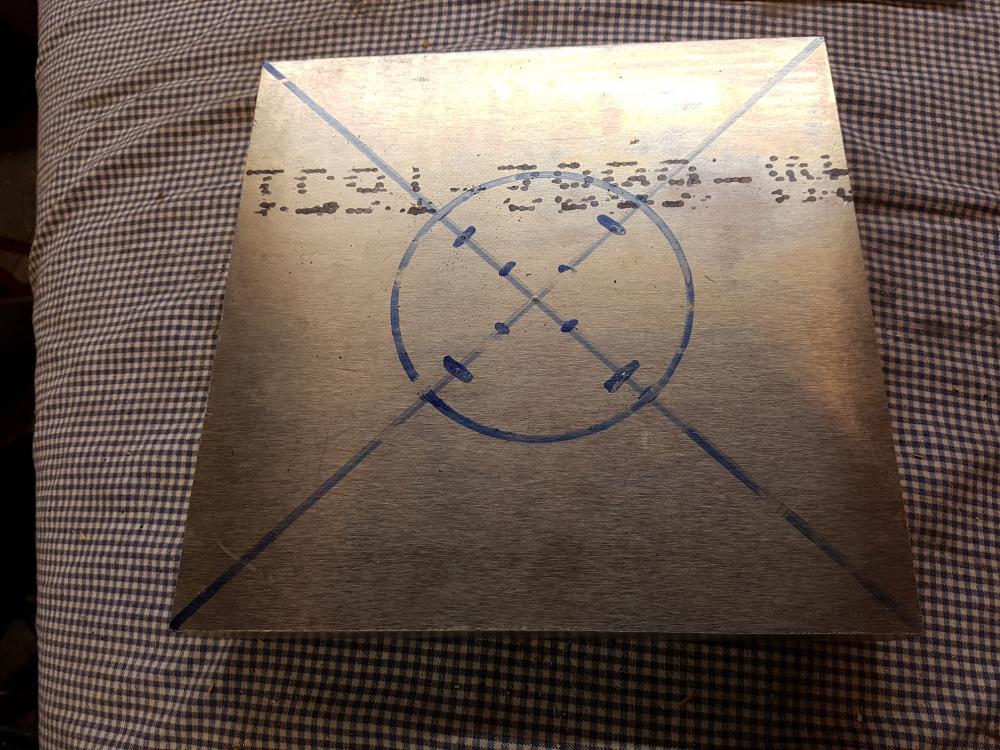 Next was to drill and counterbore it and bolt it to the faceplate. The eagle eyed amongst you may notice a layer of cornflake packet cardboard on the faceplate, allowing me to machine fully without grazing the faceplate. You may also notice that I had to shave off the corners to get it to turn over the lathe saddle   
There was a lot of swarf created in this process. Bins full. Once again people may wonder about the boss in the middle - all will become clear....
When I'd finished making things round, I then went to the mill. However I kept the aluminium lump on the faceplate and bolted that to the mill table - so I could carry on turning later if needed without losing concentricity.
Now the boss in the middle becomes clear. I turned it to snugly fit an original cover plate, allowing me to position all the spring and other holes using it as a jig.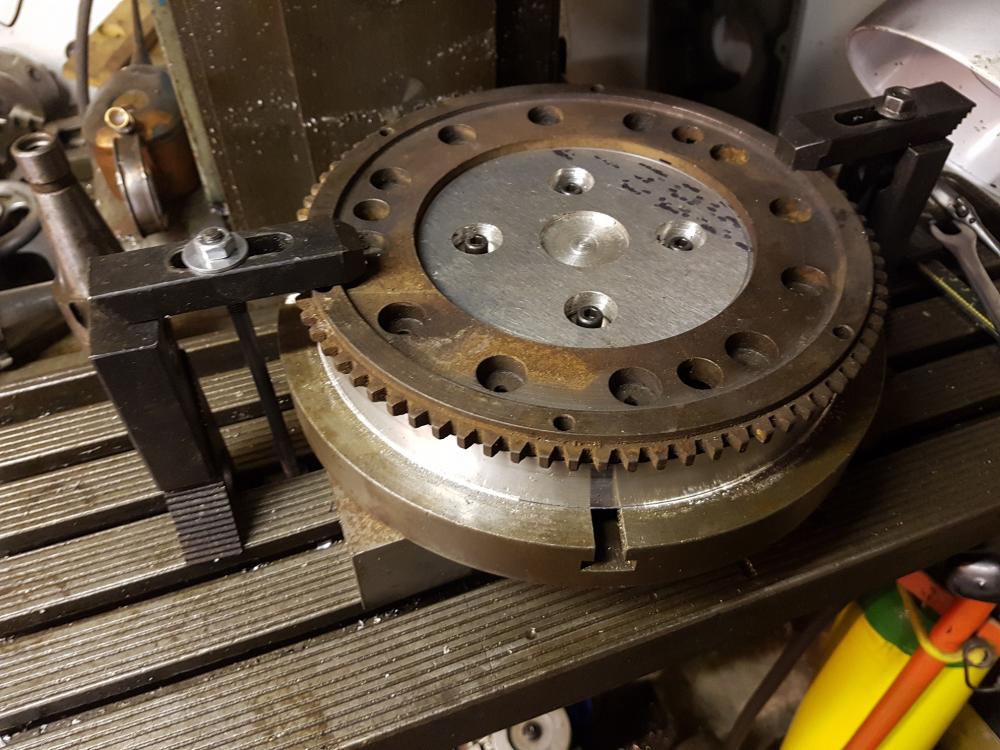 When I was sure that all the details were spot milled into place and that the holes for the clutch toggle pillars were in the correct positions I then turned down the boss in the middle and used the age old "chain drilling" process to remove the centre  
 Next stage was to pick up on all the spotted points for spring positions and mill them to the correct depth.
After this back to the lathe and the OD for the starter ring gear was turned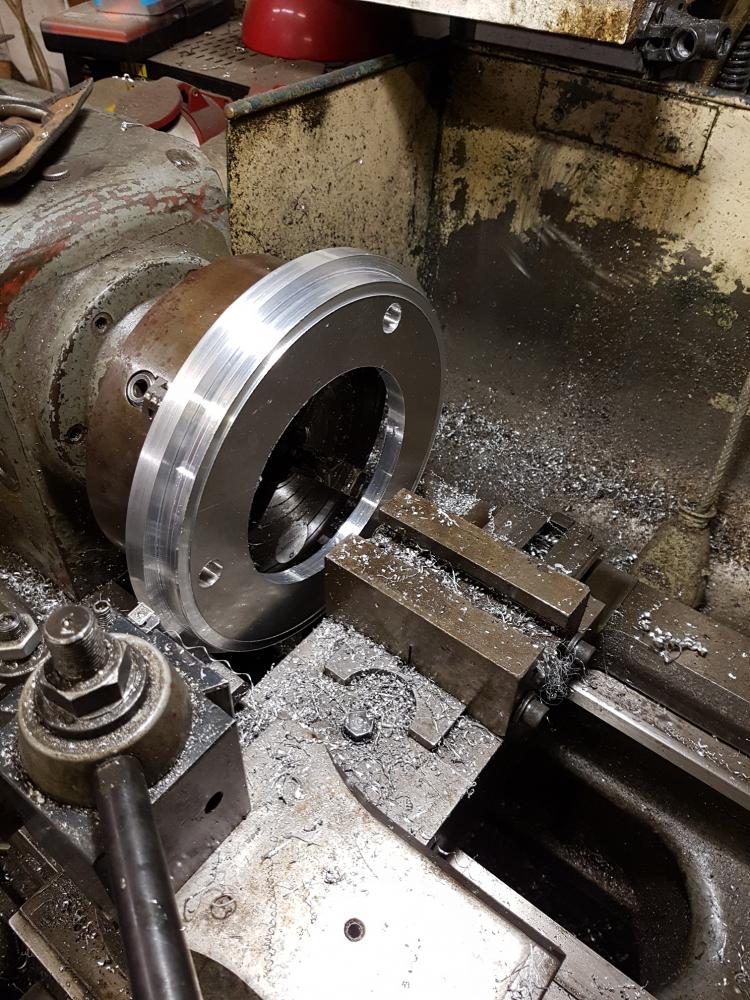 Next post coming...(8 picture limit!)