---
Ruby Headlining photos - Ilmoro - 01-09-2021

I am about to fabricate and fit a headlining to my ARR Ruby (I wont presume it is identical to an ARQ). Please could someone post or PM me some photos, particularly the rear around and above the rear window and also the sides above the doors. 

Should there be Hidem banding where the headlining meets the side trims and if so; is this fitted all the way around the roof perimeter except the front?

Any help appreciated.

Thanks

Ian


---
RE: Ruby Headlining photos - Peter Naulls - 01-09-2021

Ian,

Here are a couple of original looking car photos cribbed from the internet at different times and one of our own car. The divide between roof and sides is a fabric covered strip of very thin plywood. It continues above the doors and stops (rather oddly) just short of the sloping panel above the windscreen (see black and white photo). It meets the top end of the strip that goes up the side of the screen - it being hockey stick-shaped.

The panel around the rear window should be fabric covered and fits over the surrounding cloth. It buts up against the aforementioned thin strip.

The string for the blind continues through several hook-eyes and finishes above the driver's door (you can see the knob centred above the door in the b & w photo. I can let you have positions for the hook eyes if you need them.

If you need more info I can squeeze into the garage and photograph ours, although it now has the incorrect hidem binding.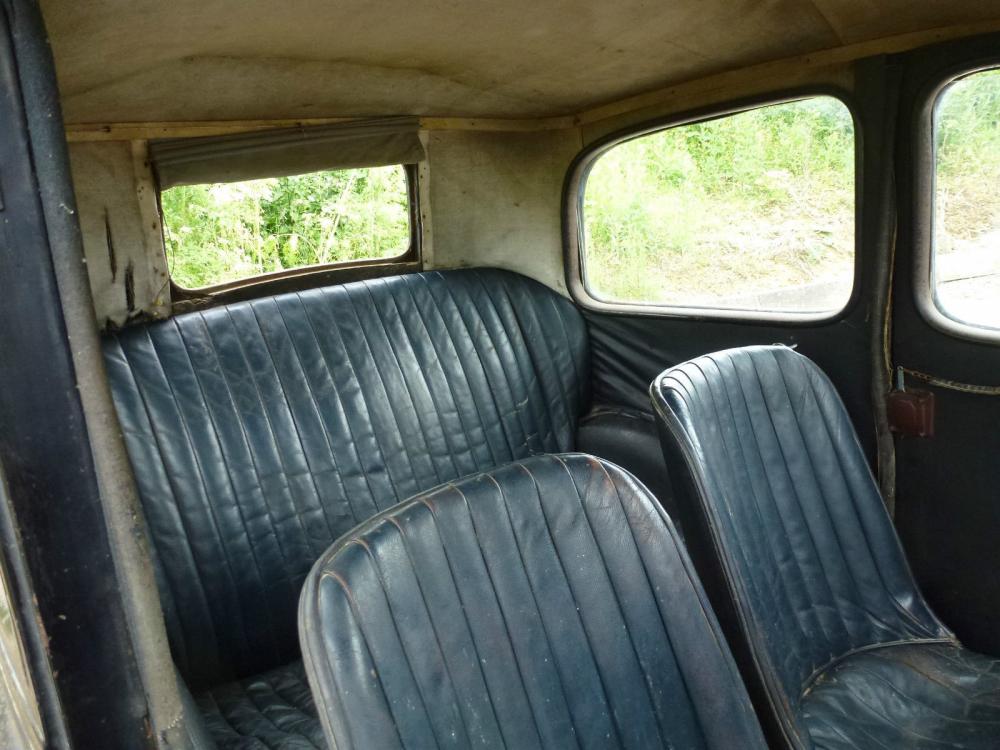 ---
RE: Ruby Headlining photos - Ilmoro - 02-09-2021

Colin, Peter,

Thanks for the info, very useful; I think I will go the Hidem route...My car is not a virtue of originallity. Peter, how was it originally fastened to the rafters. My bitsa headlining has calico stitched transversely to the headlining, the strips are sewn ust a little shorter than the roof spars, so the material is stretched and tacked.

Thanks

Ian


---
RE: Ruby Headlining photos - Malcolm Parker - 02-09-2021

Ian, I've sent you a PM and a sketch by email.


---