I'm having a bit of a clear-out, and have decided I have no further use for this: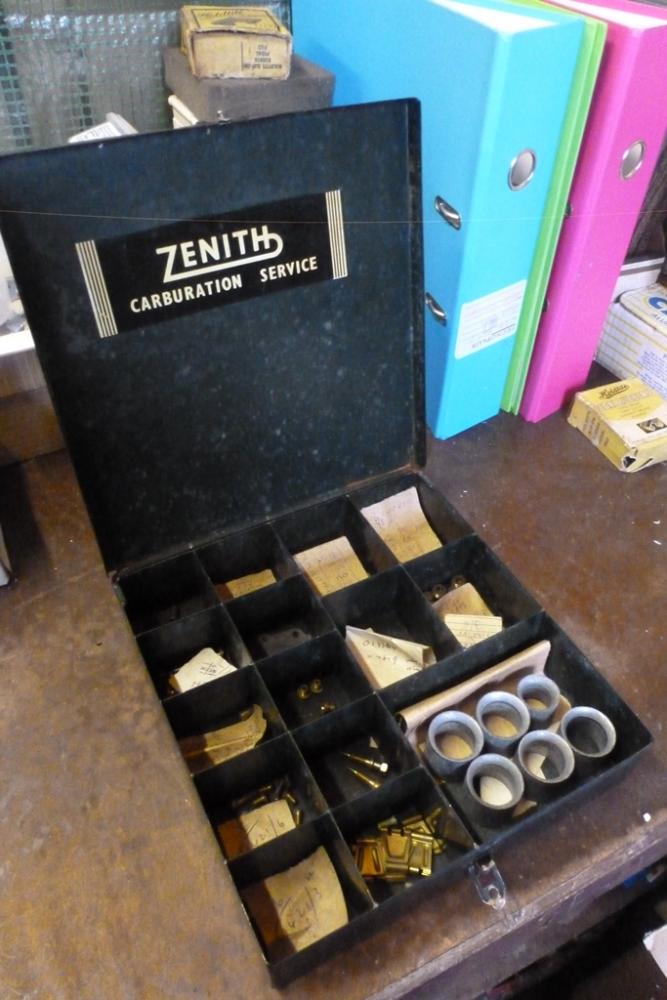 The tin is approx 9" square and probably dates from the 1940s or 1950s; contents include a selection of choke tubes, main and compensation jets and various other bits suitable for Zenith carbs from 1930s onwards. A nice item if you collect garage memorabilia or useful if you are working on these carbs.
I have no idea how to price it so am planning to put it on eBay to see what it fetches, but if anyone here wants to make me an offer beforehand ...