06-11-2018, 05:23 PM (This post was last modified: 06-11-2018, 05:26 PM by Derek Sheldon.)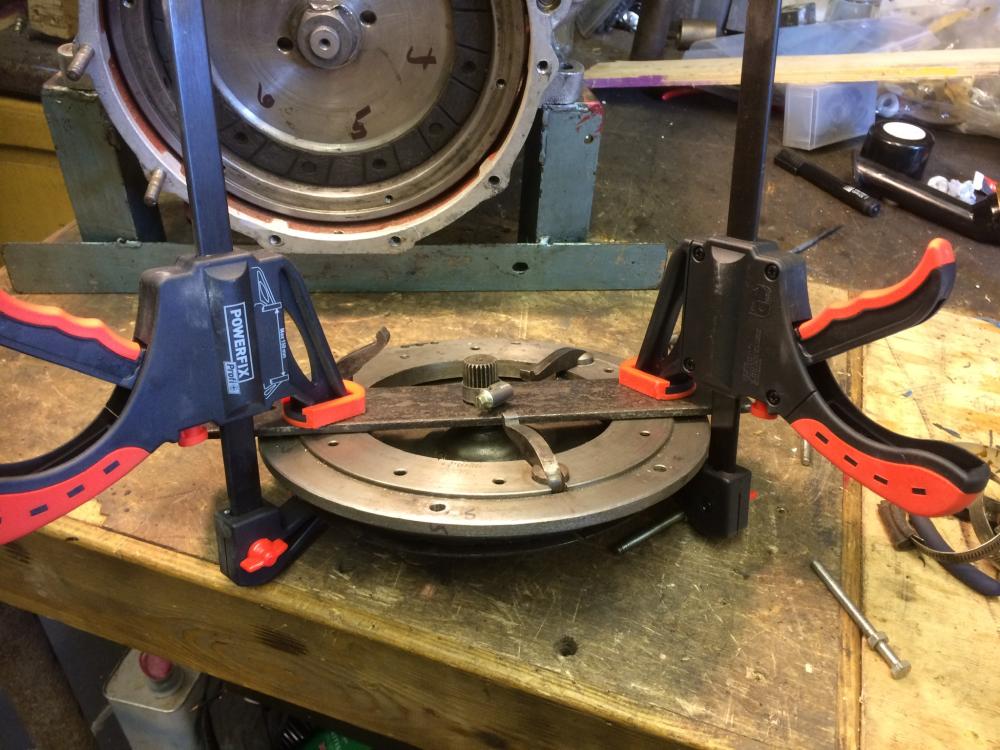 Having struggled for years getting all of the springs and bits in alignment I came up with what I believe to be an ingenious idea, ( now tell me it's not original).
Using the alignment tool as described in Woodrows and a Jubilee clip. See pictures
Clamp the assembly and compress, drop the Jubilee clip over the splines and tighten. I then use three long set screws and nuts to hold the whole thing together whilst finaly centralising the spline and tightening the six fixing bolts.
I am always interested in any information about Rosengart details or current owners.